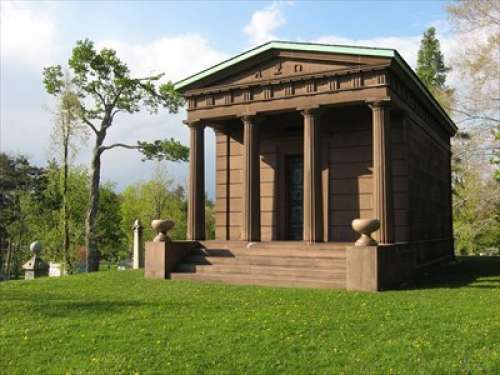 His Sleeping Beauty: The Story of Josiah Letchworth, Jr. and Mary Skinner Letchworth
His Sleeping Beauty: The Story of Josiah Letchworth, Jr. and Mary Skinner Letchworth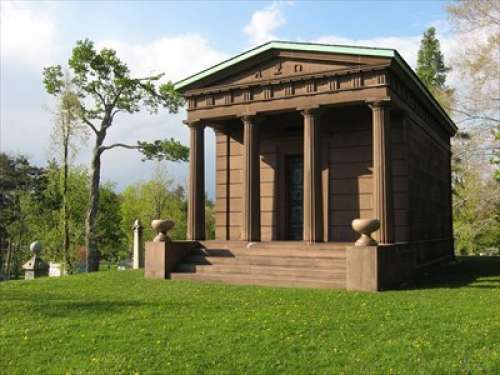 One hundred and six years ago today (June 30, 1913) Josiah Letchworth, Jr. passed away.
Mr. Letchworth was an industrialist whose business interests included the Pratt and Letchworth Company, a pioneer in the open-hearth steel process, which was cofounded in Buffalo in 1850 by his brother, William Pryor Letchworth, Samuel F. Pratt and Pascal Paoli Pratt. William sold his interest in the company to his brother, Josiah, in 1873 and devoted the rest of his days to public affairs. (Note: It was William Pryor Letchworth who owned a beautiful estate on the Genesee River, near Portage, which he named Glen Iris. Combined with 1,000 acres of later purchases, this land was presented by William to the State of New York in 1907, and became Letchworth State Park.)
But the focus of this story is not on Josiah Letchworth's life as a businessman, but rather on his life as a devoted husband to Mary Skinner Letchworth, his wife of only three years, who passed away while abroad in 1868.
A great love can be the inspiration for poetry and the loss of a loved one can produce a desire to build a monument to that love. So it was with Josiah and Mary Skinner Letchworth.
They had met and fallen in love, marrying in 1865. Their lives seemed to take on an almost fairytale quality. They were blissfully happy. There was so much future ahead and the trust between them was of a kind that is usually seen with couples who have been together for a much longer time. And though Mary was only in her 20's there was a calm maturity to their relationship that was reflected in her favorite pastime, working on her needlepoint, while sitting in the window of their home on the shorter Winter days, basking in the warm glow of the afternoon sun.
It is perhaps even more poignant that she left her cozy contentment to travel with her new husband on a five year honeymoon in Switzerland. Three years later Mary gave birth giving birth to a son while travelling, on August 8. This child would pass a few days later. Mary unable to recover from the ordeal of childbirth and the loss of her son would pass 6 weeks later.
Josiah was thus driven to a grief he had never foreseen with the loss of both his beloved wife and his newly born son.
And it is no wonder that Josiah, a poet of nature and beauty, would set upon a project to memorialize his princess.
On July 12,1872, the Buffalo Commercial Advertiser & Journal noted, "Josiah Letchworth has erected what will be, when finished, the most elegant mausoleum in the country. The outside walls of Medina and Connecticut brown sandstone. The inside walls and ceiling are of the most beautiful varieties of Italian and Egyptian marble finished in elegant and appropriate style."
Josiah spent close to $100,000 on this Classical Revival mausoleum for his adored wife.
On the interior back wall is an inscription, a tribute to his love, his Mary: "In memory of whom this monument and mausoleum have been erected by her husband whose unbounding love could not bind her to earth the immortal spirit of her who was its most cherished object whose presence made earth a paradise, whose virtues, accomplishments and nobility of heart while they won the homage they deserved were excelled by a living Christian faith which even in her death taught the heart to say, ' even so father, for so it seemed good in thy sight'".
Joseph Warchol (in his poem, Silent Encores) wrote: "Here between two marble benches sculpted with a winged griffin like creature on their ends was, like in a fairy tale, the Snow White rose adorned sarcophagus wherein Mary slept… The mausoleum impressed me as a temple dedicated to the love of Mary. A fantasy setting with a sleeping princess awaiting Prince Charming to awaken her with a kiss."
She rests on the top level under a beautiful stained glass window which allows the sun to filter down upon her, imitating the window where she sat in the Winter afternoons with her needlework.
And Josiah, following her in death years later in 1913, lies beneath her in that monument to love that he built for her, as if to say that she deserves to be closer to heaven, to be raised up in stature above him. Such was the love he bore for her.