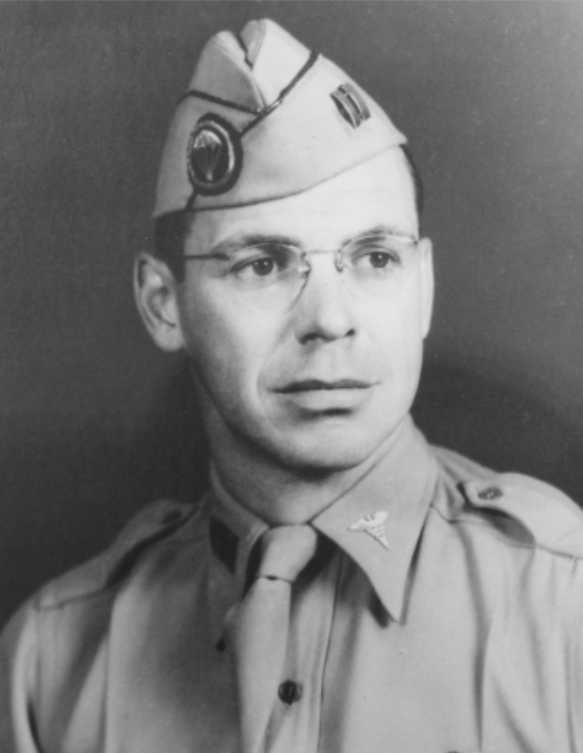 Dr. Carlos C. Alden, Jr. – The Nation's Most Decorated Army Surgeon
Dr. Carlos C. Alden, Jr. – The Nation's Most Decorated Army Surgeon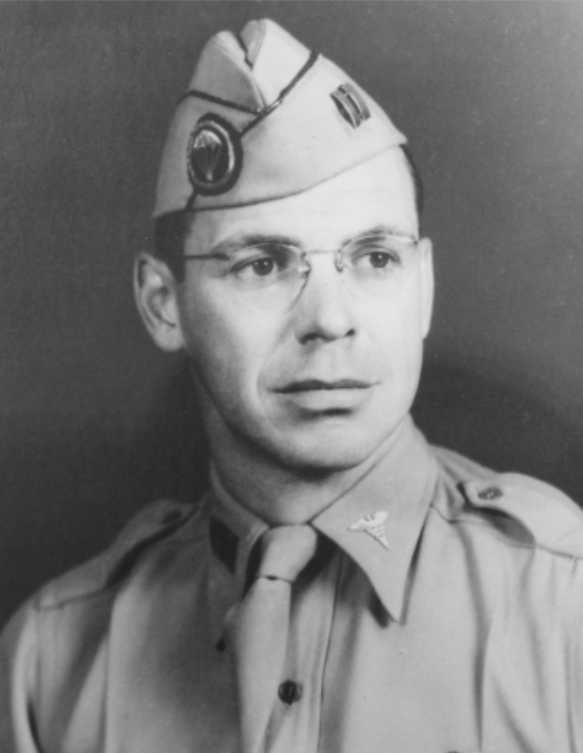 At Forest Lawn, we're honored to provide perpetual care for tens of thousands of United States military veterans – from every war since the Revolutionary War.
Some of their stories are well-known, while others are known only to those who played a part in them.
Are you familiar with the remarkable story of Dr. Carlos C. Alden, Jr.?  Dr. Alden was a highly decorated U.S. Army surgeon during World War II.  He died 28 years ago – on January 14, 1994.
Born in Buffalo, Dr. Alden was a member of a prominent local family. His ancestors traced their lineage to the Mayflower, and his father, Carlos C. Sr., was the Dean of the University of Buffalo Law School for more than 40 years.
A graduate of Hamilton College, Carlos Alden, Jr. earned his medical degree in 1939, and was called to active military duty in 1941. His was the first parachute battalion to go overseas in 1942. During the war he became one of America's most decorated paratroopers, and her most highly decorated surgeon.
He was awarded the Distinguished Service Cross for extraordinary heroism in connection with military operations against an armed enemy while serving with the 509th Parachute Infantry Regiment, in action against enemy forces near Anzio, Italy in 1944. Captain Alden voluntarily attached himself to a company advancing across open terrain in a dangerous assault on two enemy-held houses. He exposed himself to machine gun fire to aid the wounded. Several days later, he repeated his heroic acts in another similar assault.
Prior to Anzio, he was the battalion surgeon for a parachute battalion making the first parachute mission on the invasion of Africa. In another parachute mission behind German lines, he was captured and then escaped. He also participated in the Battle of the Bulge, and was again taken as prisoner and escaped.
During his amazing military career, Captain Alden earned the following awards:
Distinguished Service Cross
Silver Star Medal
Legion of Merit
Parachutist Badge with three combat jump stars
Combat Medic Badge
EAME Campaign Medal with arrowhead and six campaign stars
WWII Victory Medal
Distinguished Unit Citation
French 3rd Zouaves Regiment Badge
Dr. Alden's wartime adventures, including six escapes from German captivity, are detailed in his biography, Captain Cool! Paratrooper Legend, by William B. Breuer. The book includes several amazing stories about Dr. Alden, including:
His motorcycle dash through 30 miles behind enemy lines;
His escape from captivity by sliding four floors down a rope;
Being the only American paratrooper to reach the Airborne objective on D-Day in North Africa, prowling repeatedly through and behind enemy lines at a hot-spot beachhead;
Being trapped for five days and nights with no food or water in an attic with SS troops one floor below;
Sneaking into Messina, Sicily (crammed with 40,000 Axis troops) to beat General Patton's spearheads when they fought their way into the city; and
Flying in five hazardous A-20 bomber raids as a "stowaway bombardier."
Dr. Alden retired from the Air Force Reserves as a Colonel. He went on to work as a Psychiatrist at Buffalo Memorial Hospital.
Dr. Carlos C. Alden Jr. is buried in section N in Forest Lawn.