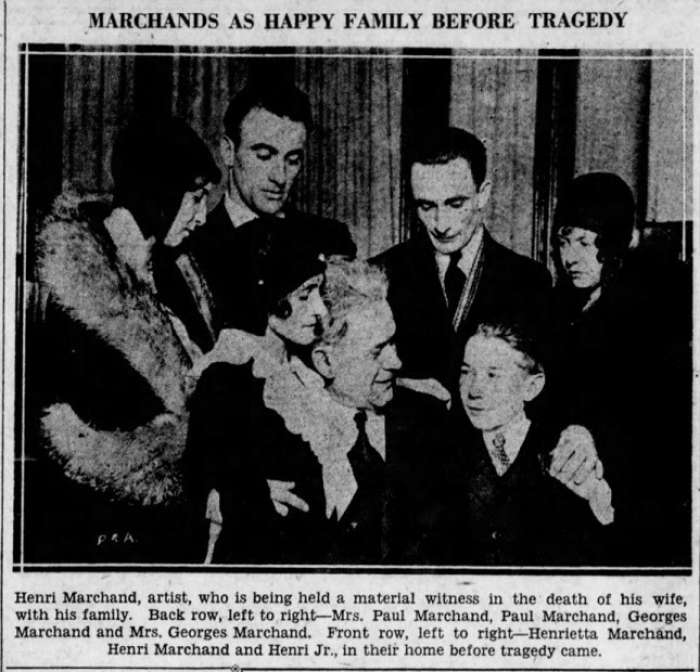 "The Scandal of the Century" – The Murder of Clothilde Marchand
"The Scandal of the Century" – The Murder of Clothilde Marchand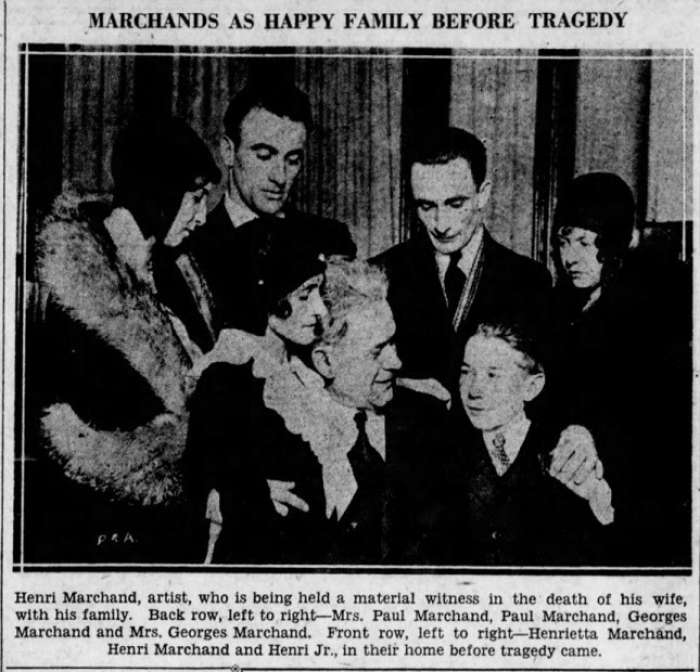 Are you familiar with the story of Clothilde Marchand? Mrs. Marchand died 89 years ago this week (March 6, 1930) —the victim of murder that was referred to at the time as "the scandal of the century."
Clothilde (nee Druault) Marchand was the wife of Henri Marchand, a French artist and renowned sculptor, who studied under Rodin and became a specialist in dioramas and precision wax modeling.
In the early 1900s, Henri and Clothilde, who was also an artist, emigrated to the United States. Mr. Marchand began working as a diorama artist at the New York State Museum. His work on the museum's Iroquois dioramas, dedicated in 1918, earned him recognition.
In 1925, the couple and their family moved to Buffalo, where Henri he and his sons Paul and George were to construct dioramas for the Society of Natural Sciences (later the Buffalo Museum of Science). Note: Though much of the work the Marchands created there is no longer on display, some still can be seen, particularly in the museum's Hall of Wildflowers.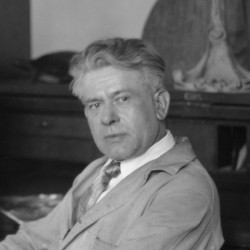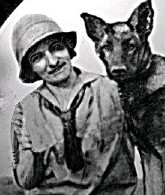 Clothilde Marchand with her dog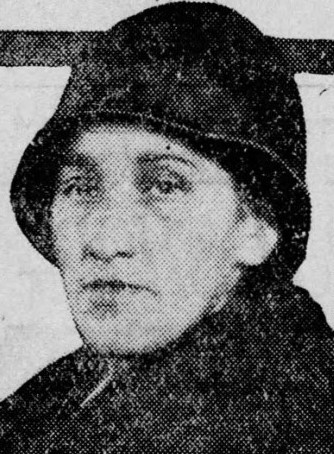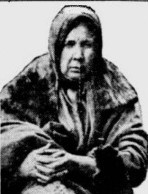 In the course of his work on the dioramas, Mr. Marchand worked closely with the Senecas, and he became intimate friends with a young Seneca woman, Lila Jimerson, who modeled for him.
On March 6, 1930, Marchand's youngest son Henri came home from school to their house at 576 Riley Street to find his mother sprawled across their first floor landing. At first it was thought that Clothilde's death was a result of a fall down the stairs, but the medical examiner soon found bloody gashes, the odor of chloroform, and signs of a furious struggle on the body of the tiny Frenchwoman.
The police were brought in and after close questioning of Mr. Marchand, were soon on the trail of Ms. Jimerson and a 68-year-old woman who turned out to be her friend and possible accomplice, Nancy Bowen, a Seneca tribal healer.
First Jimerson was arrested, and then she named Bowen. During the investigation, it was learned that Jimerson had convinced Bowen that Mrs. Marchand was a "white witch" who used her powers to kill Bowen's recently deceased husband, Charlie ("Sassafras Charlie") Bowen, another Seneca healer.
That "conclusion" was apparently drawn by the two women over a Ouija board, as they sought an explanation for Charlie's death. Slowly, the board revealed a startling message from Sassafras Charlie: "They killed me." Who did it? the women asked. The board spelled out an answer, letter by letter: "Clothilde." It added the killer's address on Buffalo's Riley St.
Curiously, Jimerson said she was acquainted with a woman of that odd name: Clothilde Marchand, the wife of the man for whom Jimerson was modeling.
After the séance, Bowen received several letters, signed "Mrs. Dooley," explaining that Clothilde Marchand was a witch who had hexed Sassafras Charlie out of jealousy. "Her witchcraft didn't work so good so she decided to kill him," one letter said. The healer grew convinced that Clothilde killed her husband – and she was next.
On the fateful day of the murder, Bowen went to the Marchand's home and knocked on the door. When Mrs. Marchand opened it, Bowen confronted Clothilde and accused her in broken English of being a witch. Nancy Bowen pulled a hammer and beat down the Frenchwoman, then finished the job by stuffing chloroform-soaked paper down her throat.
There were two trials. In the first one, the featured trial attraction was Henri Marchand, who admitted Jimerson was one of his many lovers – "too many to count," he said, including a number of native Americans. He said it was a "professional necessity" to seduce Indian women because it made them more willing to pose naked for his diorama modeling. He said his wife consented to his free-love lifestyle.
But during the court proceedings, Jimerson suffered a flare-up of a respiratory condition, leading the judge to declare a mistrial. Then, she pled guilty to second degree murder from her hospital bed, but retracted the plea soon afterwards. Acclaimed lawyer Clarence Darrow was brought in to help make sure Jimerson got a fair trial, but he ended up not taking the case.
At a second trial one year later, Jimerson testified she was foolishly in love with Marchand, but was not a party to the murder. She implicated Marchand himself, saying he told her he was "tired" of Clothilde. Jimerson was acquitted and freed. Bowen was released after pleading guilty to manslaughter and accepting a sentence of time served.
By the time of the second trial, Marchand had moved to Albany and married his dead wife's 18-year-old niece. Never prosecuted, he died in 1951.
Lila Jimerson married a local man and lived a long life in Perrysburg, N.Y., near her old reservation. She died in 1972.
Clothilde Marchand's paintings were exhibited only once, in a 1930 memorial tribute. According to daughter Henriette: "She was a true artist who never had a chance." Clothilde Marchand is buried in section 40 in Forest Lawn in an unmarked grave.