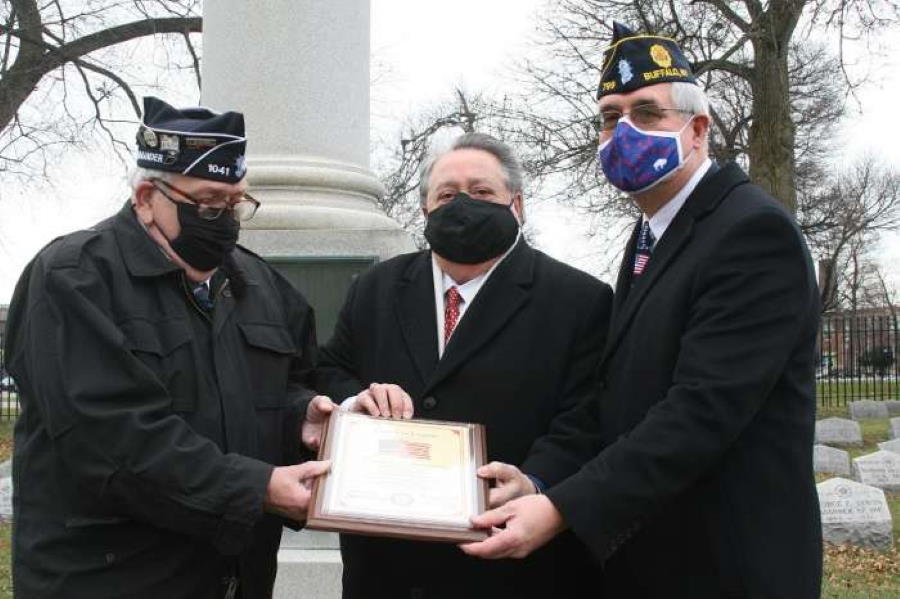 Erie County American Legion Honors Forest Lawn with its Red, White & Blue Award
Erie County American Legion Honors Forest Lawn with its Red, White & Blue Award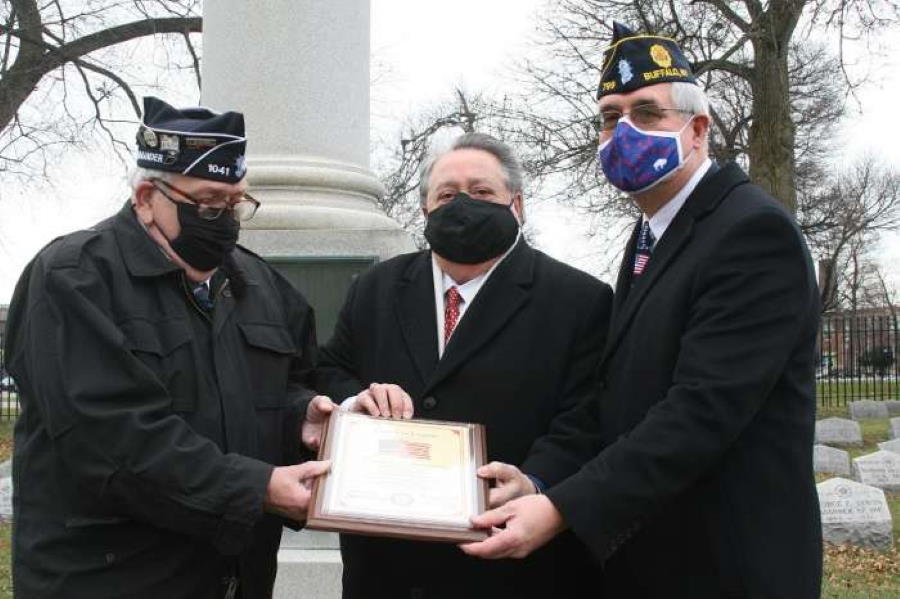 Forest Lawn was very honored to receive the "Red White and Blue Award" from the Erie County American Legion.
Per the Legion's website…"The Red, White and Blue Award Program recognizes individuals, organizations, business, and industries, other than The American Legion and its members or its  associated organizations, for promoting Americanism through action.  The Legion honors those individuals or  organizations that demonstrated patriotic acts "above and beyond" the norm.  This award is The American Legion's way of saying "Thank You" to those citizens who are showing that they are proud to be Americans."
In this case, the Erie County American Legion chose to recognize Forest Lawn for our efforts to carry on the annual traditions of the Legion's Memorial Day and Veterans Day ceremonies by "reimagining" these ceremonies and recreating them virtually in radio broadcasts on WBEN.
The Legion's Commander, Thomas O'Connell and his Adjutant, James Bojanowski presented the award to Forest Lawn President Joseph Dispenza recently in a brief ceremony held at the foot of the American Legion monument in Forest Lawn.